I received a few questions about the new Problemsolver hangboard I posted a photo of last week on instagram so here is a short review and bit more eye candy for inquiring minds.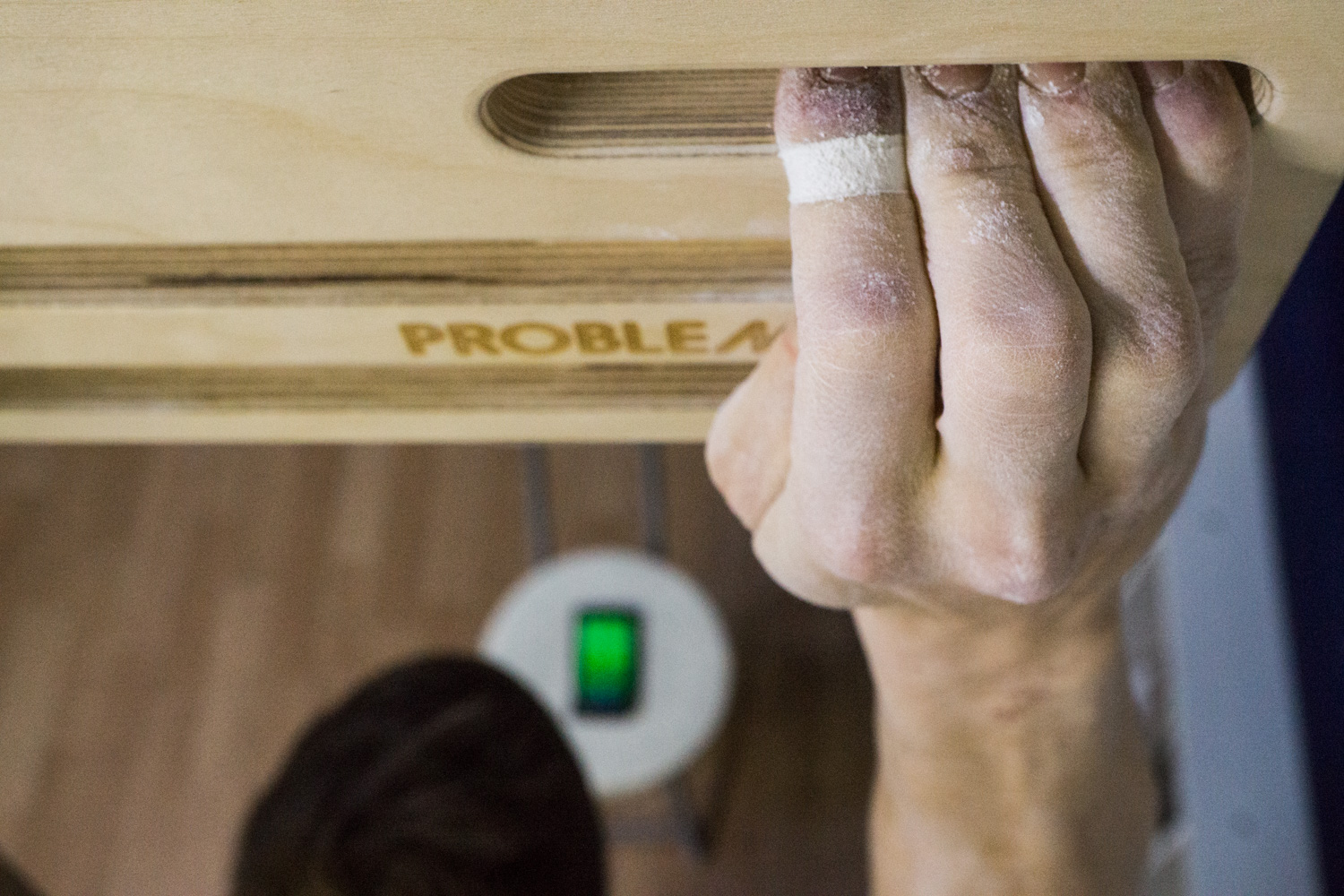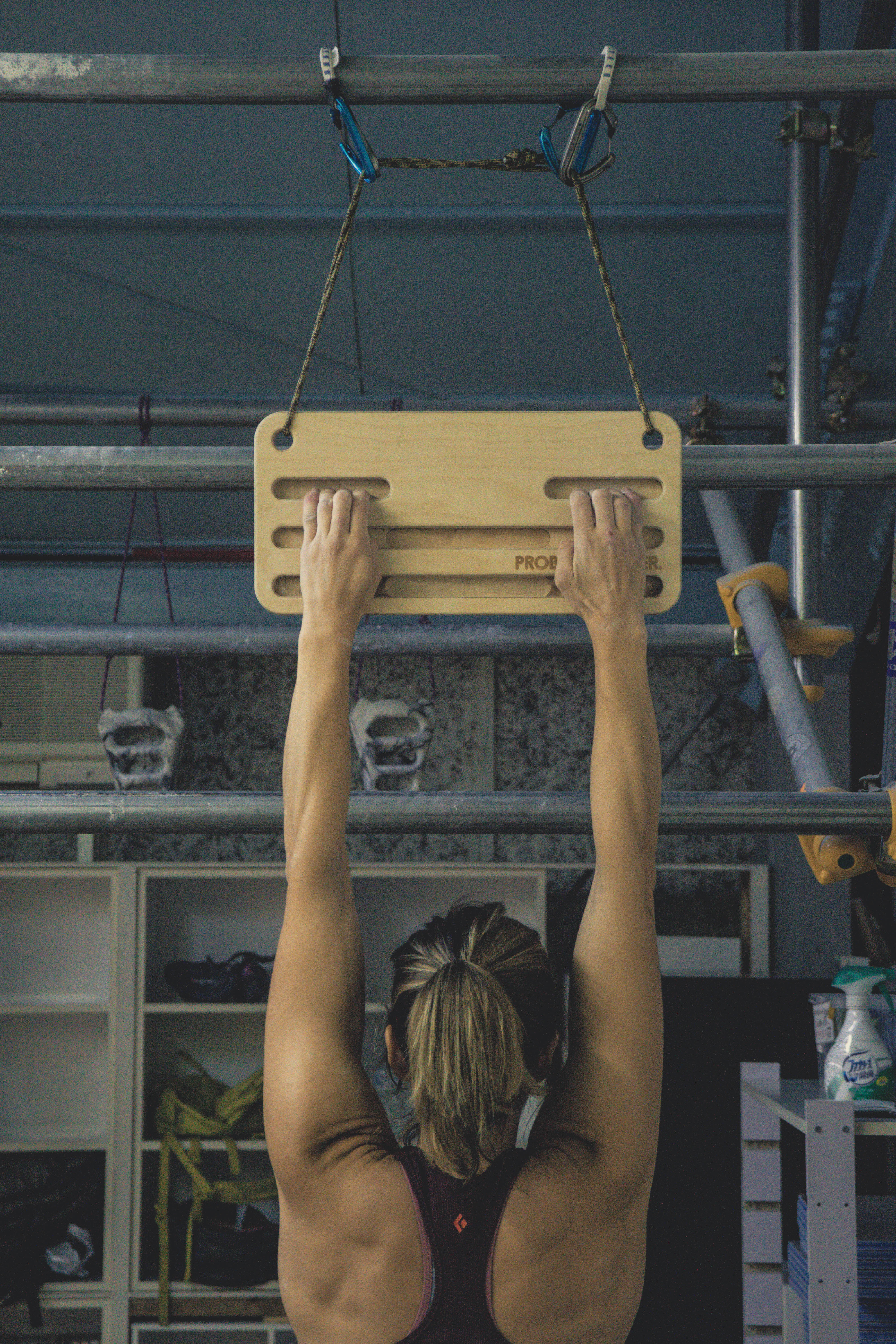 Since setting up shop a couple of months ago in Japan I decided to not fight the elements, give in a bit to city life, and follow a more "normal" routine which turns out involves a good amount of gym time.
I hit up Kris Hampton in an effort to avoid my normal habit of bumbling around the gym with close to zero focus which often results in mixed motivation and wasteful workouts. He hooked me up with a great plan that's malleable and specialized for me at Power Company. It's been really useful to help keep me focus, motivated and, for once, actually visualizing my over all goals for future climbing.
One of the training routines involves an intensive hangboard workout, but it's one piece of equipment lacking from my local gym. So when my boyfriend ran into the Problemsolver online he was sold. It wasn't just because he loves all things Scandinavian, or has a particular allure to Swedish produced goods and style, it was the Problemsolver's transportability that sold us because it was exactly what we needed.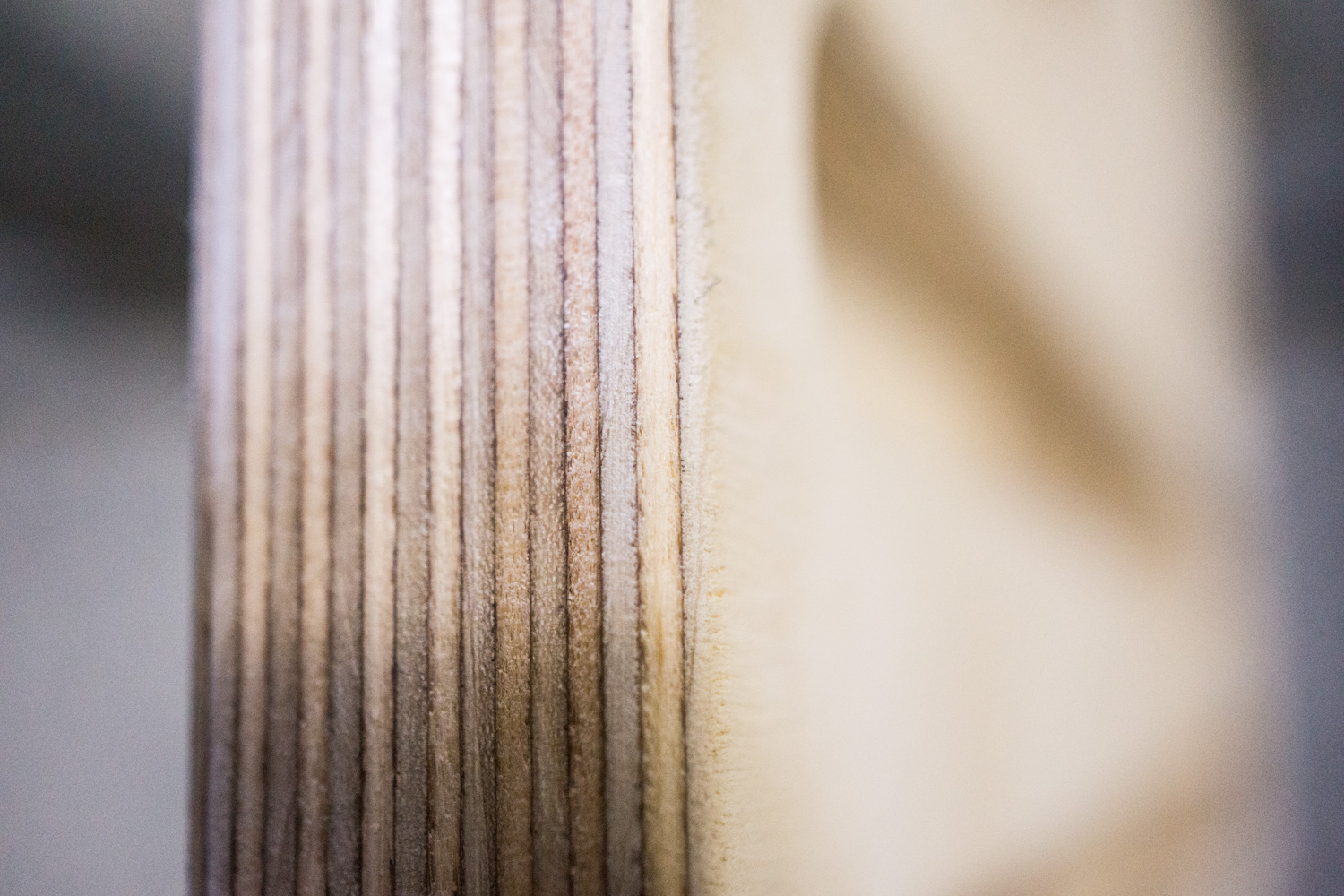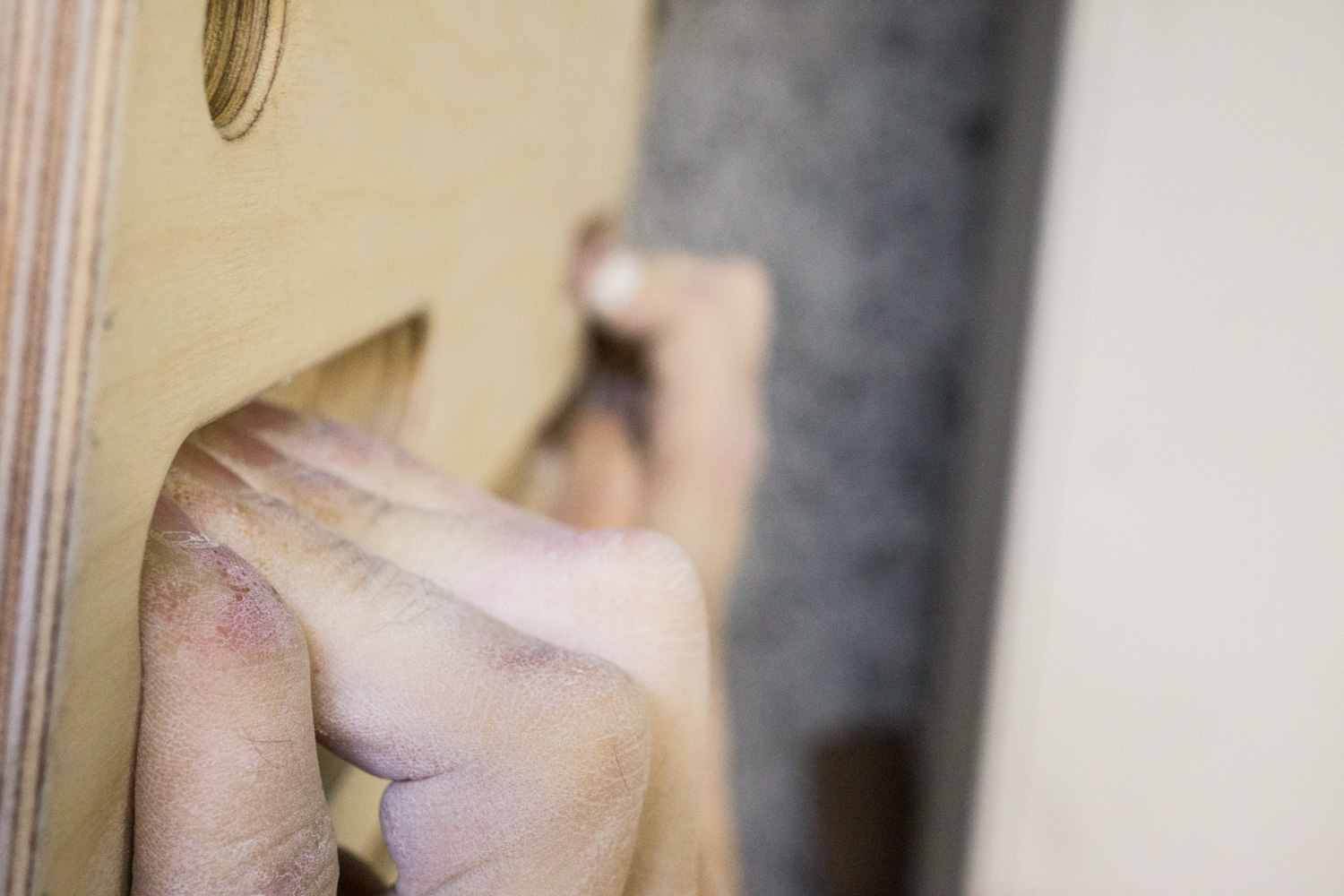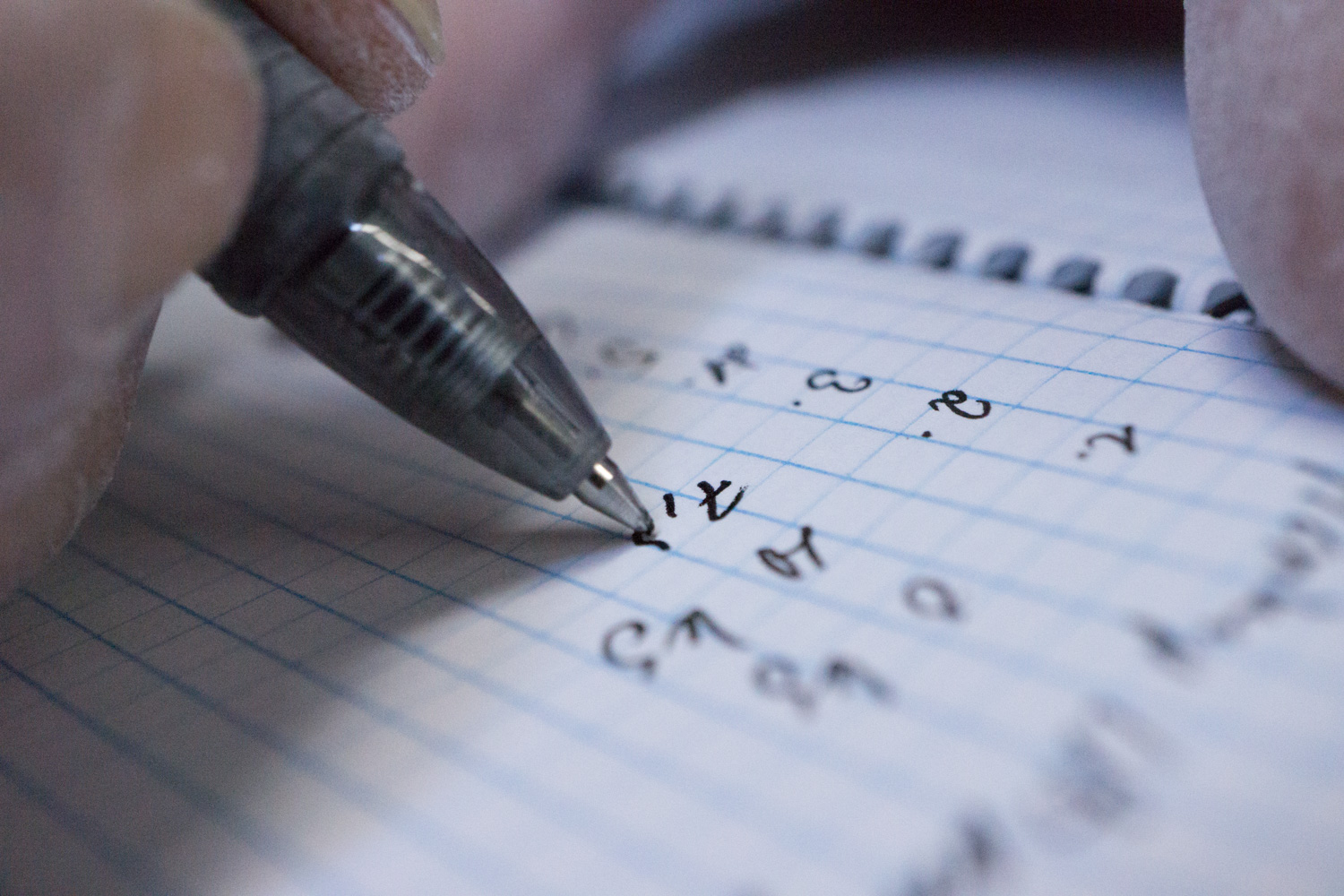 The site gives you most of the specs but I took some macro shots as well to give an idea of the quality and design of the board. Being small and light are some of its best qualities, it measures at about 440 x 210 x 24 mm and weighs 1200 grams, just under 4.5 pounds. It feels kind of like the size of a small lap top and definitely lighter. The finger measurements come in as 19 mm, 17 mm, 15 mm, and down to 13 mm and 11 mm respectably with the inserts. Also I just got word that a new board in design will have dimensions slightly smaller and weigh only 900 grams. There will also be an added 19cm hold on the back of the board for one arm dead hangs. I think this should be available on the site around the middle of November.
As far as over all pro's and con's. I think our main concern at first was if the board would feel slippery because of the wood material. Honestly I haven't noticed a huge problem with this, and I'm a little crazy about sweaty fingers. I guess for me since I'm only hanging on the board and not doing any dynamic moves the friction aspect isn't as much of an issue. We talked about whether we should use chalk or not on the board, but when I asked the owner he said chalk shouldn't affect the board and we haven't noticed any issues as long as we brush the board regularly.
So far, it's been really easy to find places to hang the board and it seems versatile enough for home, gym or crag. Since it is free hanging board you just need to be extra conscious about where you hang it and that you can control any swing that may come as much as possible.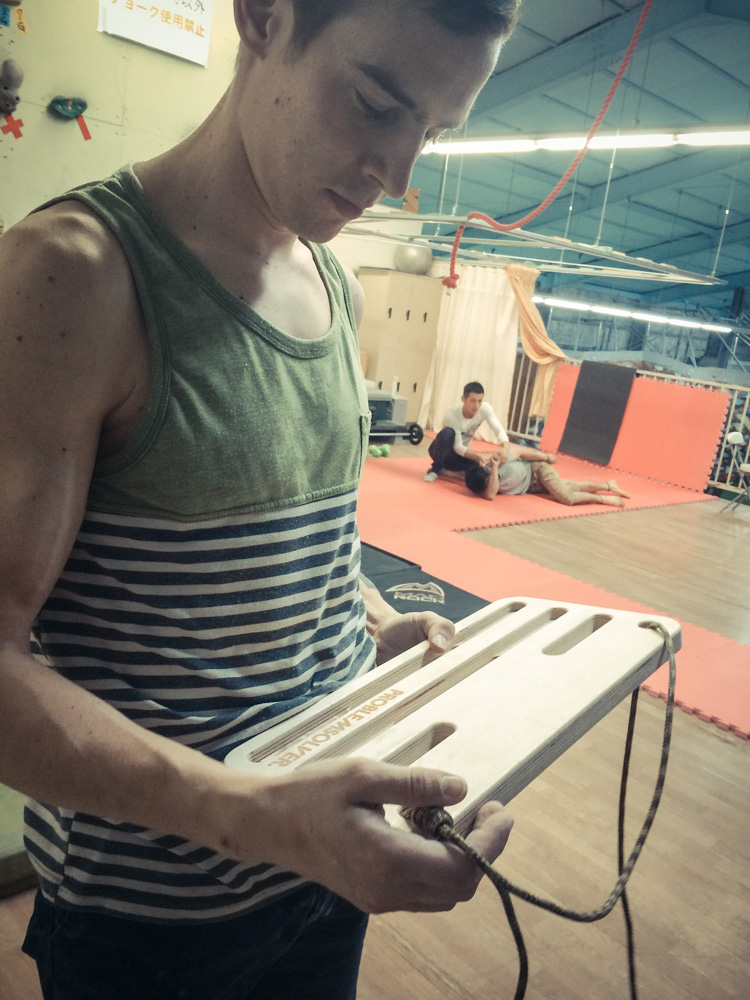 Over all I really love this board. I'm interested to see how it performs during my trips and travel, but so far it's been fitting my needs perfectly. Score!