Verdon Gorge is mind blowing. What an experience to be able to enjoy and experience it for the first time with such good friends, amazing rock climbers and talented creatives. HERE is the piece I was invited to shoot on with the very talented Keith Ladzinski last spring.

Photo by Keith Ladzinski of myself hanging high above the Verdon Walls with camera in hand.
The story features Emily Harrington, Matt Segal and Jonathan Siegrist among others.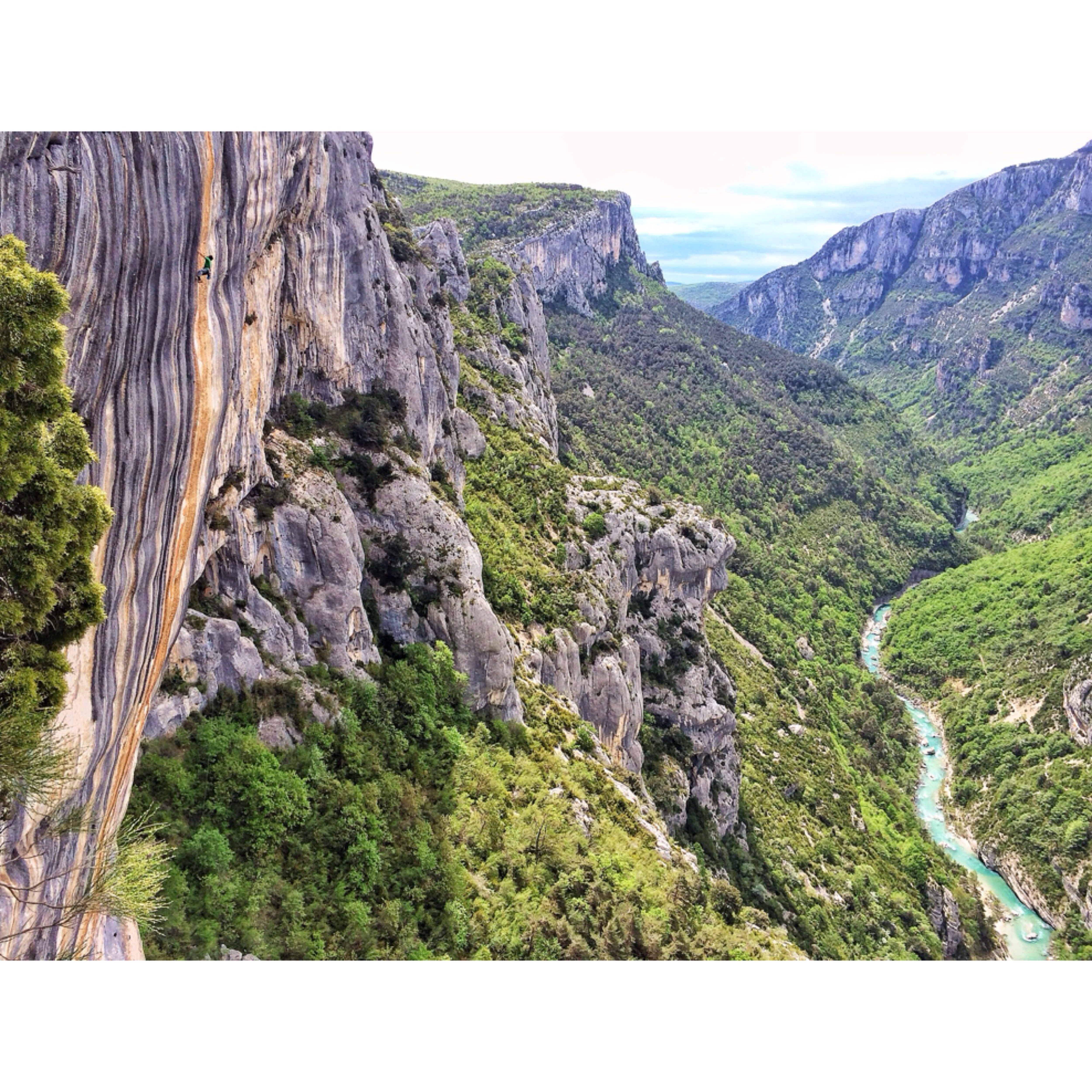 Matt Segal fits perfectly into one stripe on the classic and very beautiful Tom et Jeri 8b+/5.14a photo Colette McInerney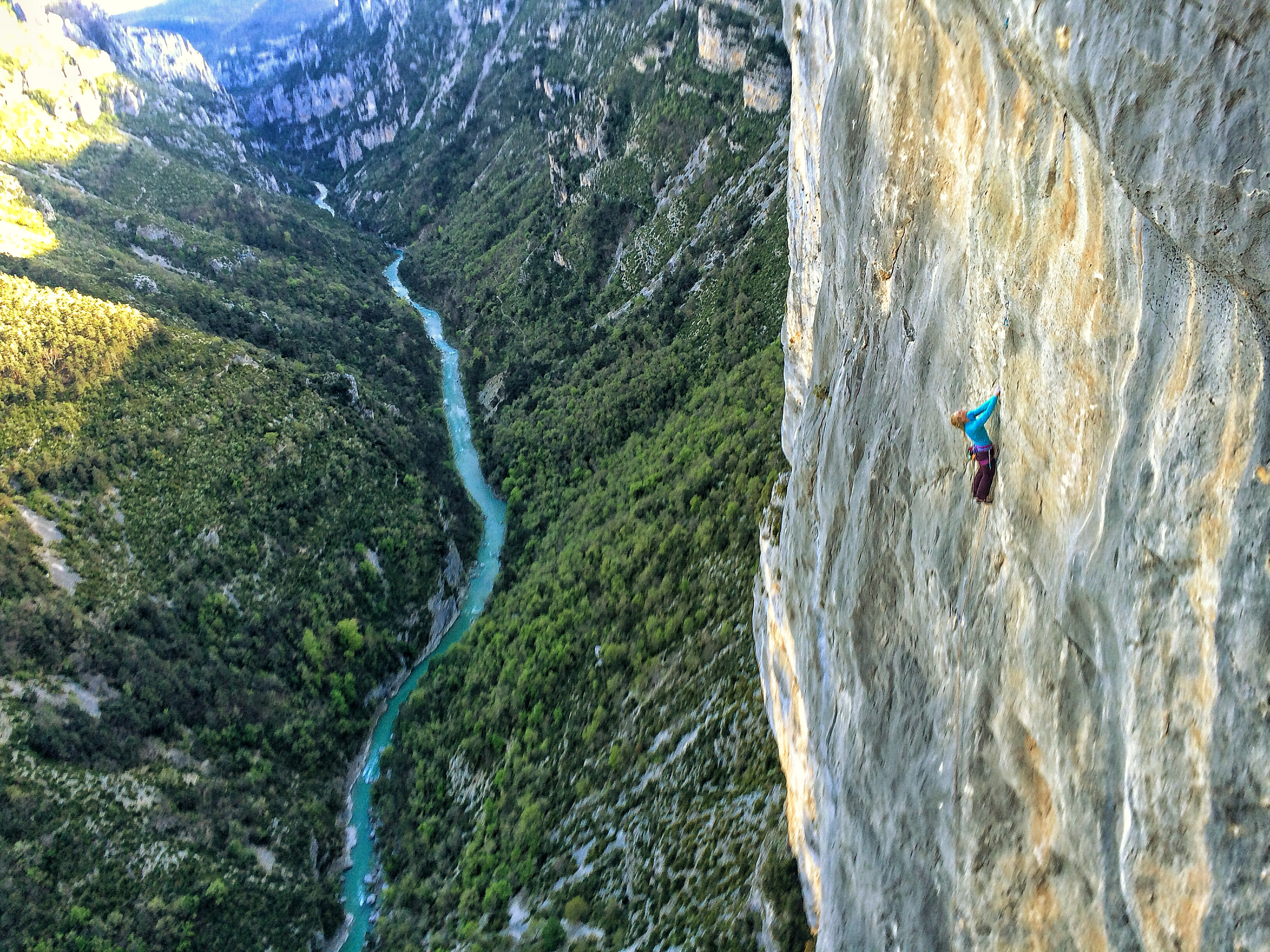 Emily Harrington trying out one of the classics "Papi Onsite" 8a in the Verdon Gorge Photo Colette McInerney.
Click HERE to check out the full story by Andrew Bisharet about one of the most influential spots for climbing in the world.