I had one of those amazing revelations the other night when I was laying in bed on the brink of sleep. It was some kind of epiphany about a connection amidst the world's craziness, a kind of key to often pondered questions. It was an idea so simple and true it was blindingly obvious. In fact it was so clever I knew I would never forget it, and dismissed the desire to snag my notebook and jot it down.
It wasn't until days later I even remembered I had had a revelation, obviously followed by the realization it, of course, had been forgotten. I like to think it was probably not all that profound, and just a near dream state idea induced by good reading, or maybe it was something so arbitrary I'll likely never remember it because it just is.
The main drag in not being able to rekindle my dash with the all knowing is that recently I don't feel like I have much to say any of the time. My days are spent re-remembering words I've known since a child, and then finding myself completely tongue-tied in the moments they are actually needed.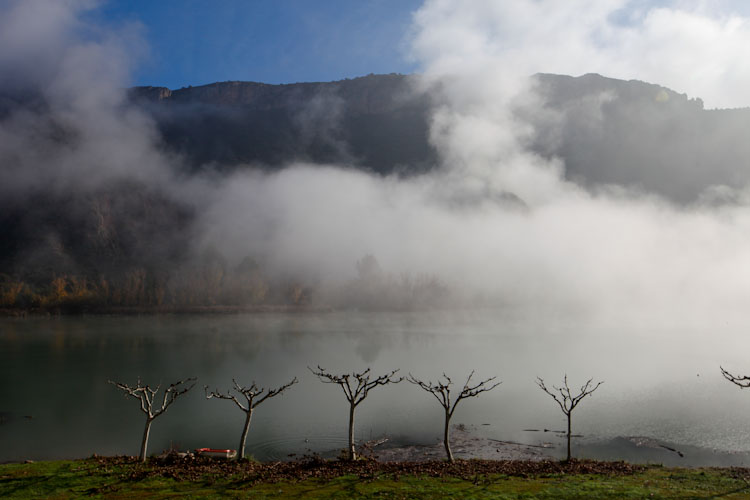 Besides that life here has taken on a nondramatic pace. One that is simple, assuring, calm and content. It wasn't my first holidays away from my family, but like anytime I have spent Christmas elsewhere I knew my sentiment would catch up with me the day I woke on Christmas morning. Much like my perspective on life in general, it's all the build up to, and the memory of an event that leaves the greatest impression. on me rather than the day I was actually living it.
This year I spent most of Christmas day alone and hiked a long loop around a marvelous lake in our town. I took photos of things I saw along the way past houses in our pueblo that swelled with smells of wood burning stoves and various cooking's aromas. Music and chatter came from some houses, while another I approached with caution after hearing vicious voice levels rise to hysterical screaming and crying. Ahh the holidays, so much fun!
As I rounded the quiet side of the lake my feet took a familiar rhythm as they always had during Christmas hikes with my mother. My endorphins start to rise, my body to loosen, my brain to calm as I entered an effortless collective state. I would walk at natural pace and minutes would pass where I could not remember the section of the trail I had just passed or what exactly I had been thinking. Then just as suddenly I would becoming acutely aware lovely scene or highly immersed in idea that had just occurred. By the end of the loop my legs were beginning to tire the build up of sweat becoming a nuisance, but as always my mind more sharp and clear.
I still didn't remember my revelation from the other night, in fact I'm becoming fully convinced it was likely a Maya Angelou quote I would have liked to believe was my own, like "I was as young and crazy as a road lizard," that's just awesome. Here's to a New Year with more dream states, dashes with genius, clarity and calm, and hopefully a few great quotes of your own.