When I first arrived in Rio I couldn't stop falling over. I mean I'm not the most coordinated person to begin with, I always joke I can send my project in style then trip over a tree branch going to take my shoes off, but the amount of dizziness and inability to gain composure that surrounded my daily moment was abnormal. My logical mind knew I was likely just overwhelmed, leaving Boulder in a slightly panicked state, with big life changes on the horizon and a work load that canopied this trip which I was still unsure how to navigate.
Then again my logical brain isn't my dominant side, and by the fourth day of stumbling through the beautiful streets, beaches, jungles and mountains of brazil it dawned on me that the real explanation for my imbalance was the fact that I was upside down! It was just going to take a little adjusting to redirect my stride in a new hemisphere.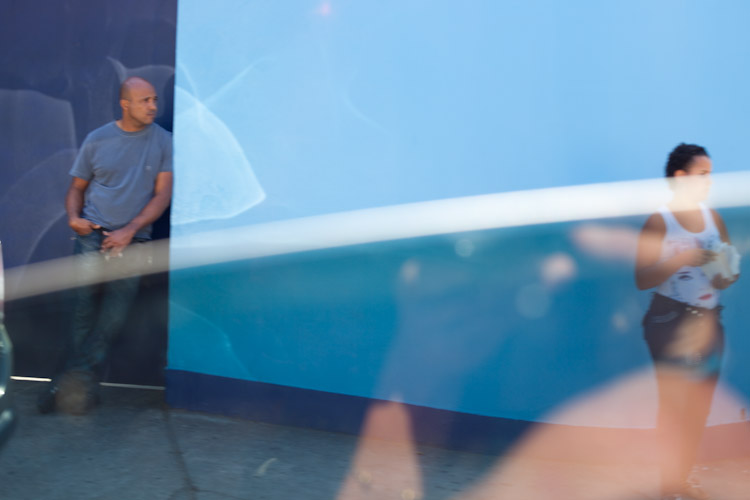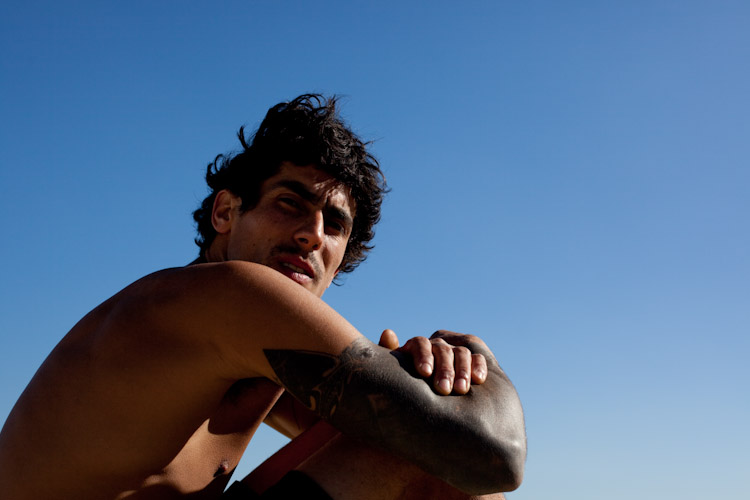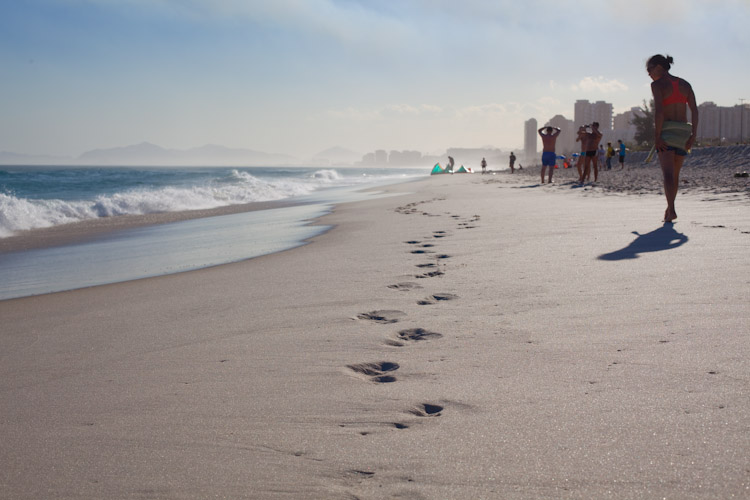 Brazil, and specifically Rio de Janeiro, has been on my life list of cities to visit since forever, and luckily my instincts didn't fail me. Its vistas are stunning beyond belief, the people warm and vivacious. Mostly I would find myself gazing out at a scene trying to understand the complexity of its views. I felt visually thrown between a mix of different sci-fi movies, where we were either stranded on some heavily vegetated island, or that at any moment I would see King Kong thrashing through the cityscape picking a fair maiden from her sky rise apartment. One moment I could picture a Pterodactyl cascading through the bamboos groves, and then Rio's iconic statue of Jesus would emerge from behind a foggy cloud and my movie plot would change again.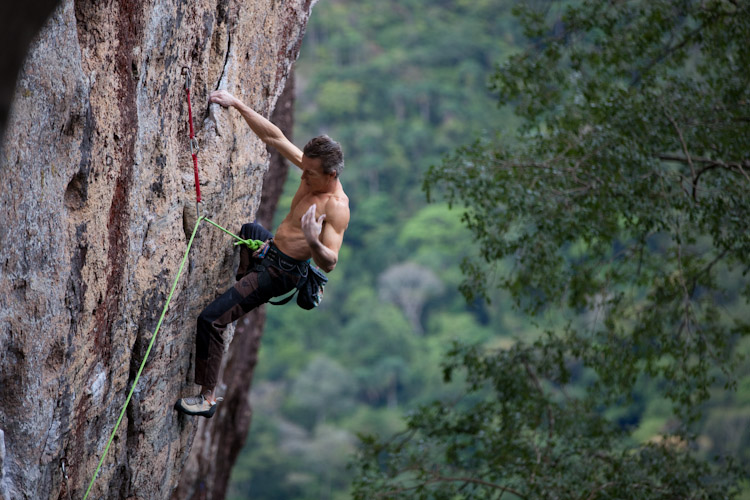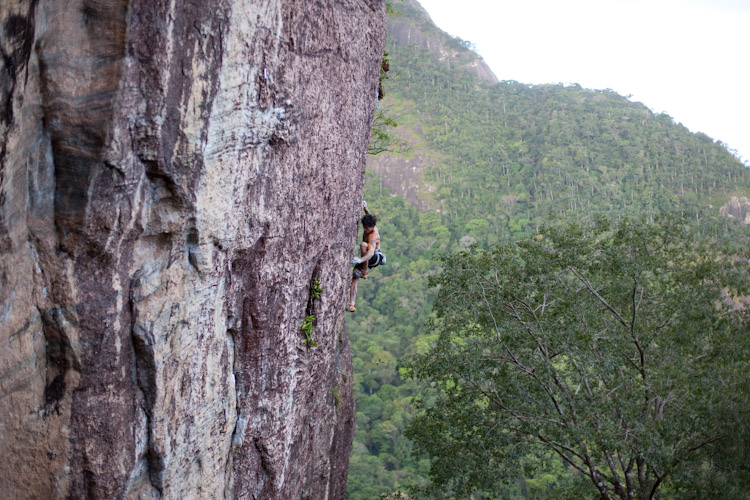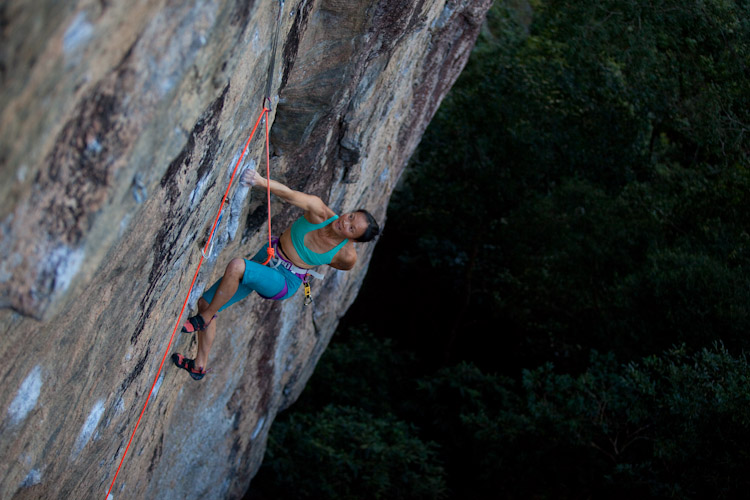 It's amazing how when you're first seeing a new place you sit around trying to compare it to places you've been to before only to eventually give it its own well deserved sensual place in your heart. Rio has won me over, without doubt it's one of the most beautiful cities I've been to. To be there with a local crew like my friend Lucas and his good friend Thiago made the experience even more dynamic. Besides the obvious help of not having to decide how to get from A to B, to knowing where to eat, the best shopping, about the best beaches, to the must dos, and in and outs of a big city, being with the people who live in an area is the greatest insight you can have traveling to any place. As a traveler you begin to understand the visuals, the food, the smells that are part of a new place, but these stimulations are just one of your avenues into a world. To live and really be somewhere is to see and admire the life that is happening all around you. In a place like Rio this pace of the people is infectious.
Thiago owns a gorgeous home just 10 minutes walk from Barrinha, a primo climbing wall nestled in a valley on the edge of the Tijuca jungle and Pedra de Gavea Mountain in the Barra da Tijuca district of Rio. If you are planning a trip to this part of Brazil you should definitely considering staying at his accommodations. Not only is Thiago an all around amazing guy, but he has been climbing in the Rio area for nearly 20 years, so he has the local hot spots dialed and is a great resource for anyone looking to travel there. This area was super cute and I felt really safe. Plus it was only about 10 minutes drive to the beach and cute part of the city. You can take a look at his place HERE and contact him for more info.

We climbed several days on the Barrinha wall which is a granite gneiss blend of rock, that lends itself to really featured climbing on super bomber rock, a characteristic that's not easy to find. I'm still obsessed with an 8a and 8b I had to leave behind, I guess I'll have to go back! We only rested to check out the city center, shop for Havaianas and eat Acai, the super food delicious iced fruit treat found on every corner in Brazil (served with strawberries and granola is my favorite). We spent two days climbing on Rio's famous Sugar Loaf cliff, which was amazing. I placed some of my first pieces of pro on a mixed route and got a feeling for multi-pitch and traditional climbing. I might be hooked! This mountain is absolutely gorgeous and doesn't' disappoint with a mega panorama view of Rio's mountainous cityscape that dips in and out of its ocean borders.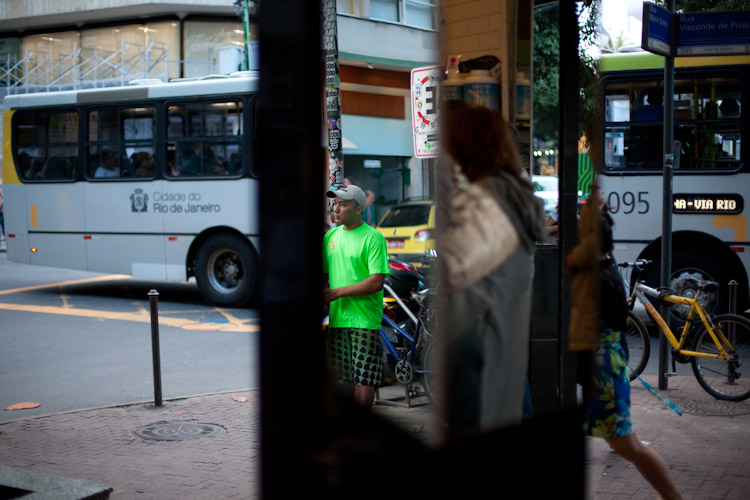 Right before we left we had the opportunity to go out climbing for a day with Rio Centro de Escalades Urbanas, or the CEU an organization that works in connection with a local surf school to get kids who live in the local favelas outside for a day climbing and surfing. To say we taught or inspired the kids there would be a little bit of stretch. I felt really lucky to be invited into the world of this group, who was so psyched on climbing, getting out and had such a positive outlook on the world and where they lived. Walking through the favelas is a stimulation overload for anyone, but as a photographer it's almost impossible to not stop ever other foot to try and capture a glimpse of the eclectic world of the people there. The houses, the little doorways, the hidden shops, kids playing on the streets, tiny stairways that lead to hidden chambers of smells and sounds, are unending. It's such a crazy experience to meander through the favelas then to arise at the mountain's edge that cradles the entire community, leaving you with a view of the mega community in one great mass. It's like watching a pointillism piece come to life in front of you. Just crazyness.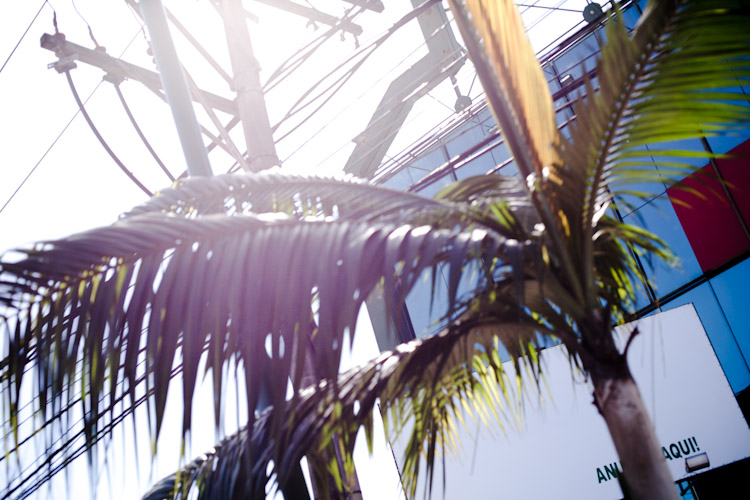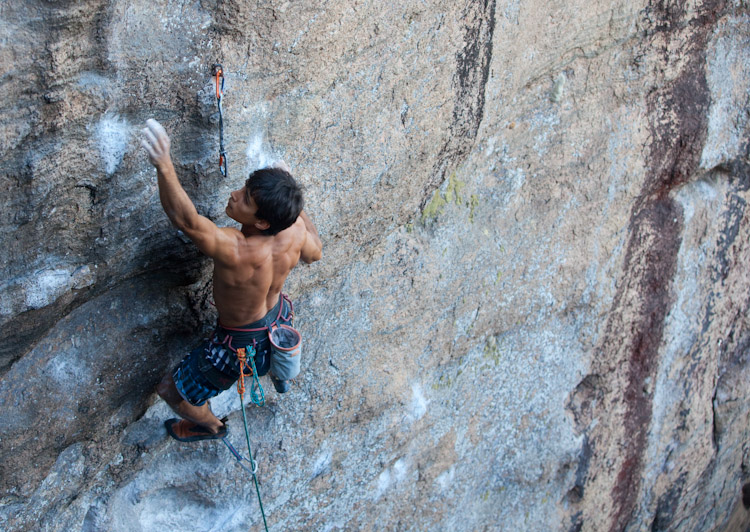 I'm about half way through my trip as of now, the result of an impulsive ticket purchase that will leave me traveling solo for the last part of my voyage. I already had the sensation yesterday that I didn't want to go home. It's strange that I can feel more comfy in a nook of the world I know nothing about and no one than my "real home." In reality those decision don't have to be made yet. Nothing in the US is demanding my return. I feel like being so far away, upside down in another hemisphere is always a good enough excuse to extend a ticket and explore more. A ver…