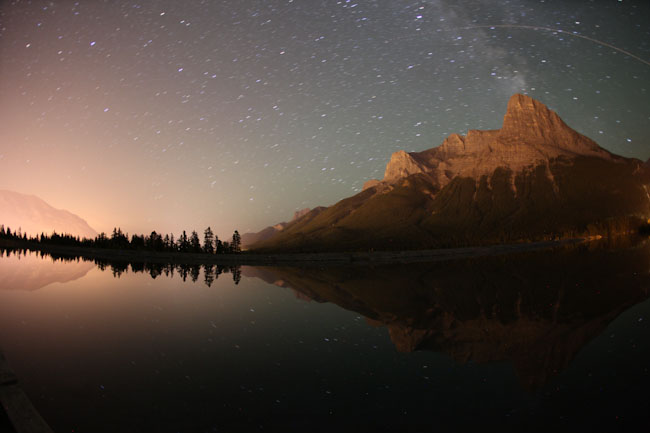 About a month ago we had a choice to make. We could end our Pacific Northwest tour where it was and head back down south to commence in our usual summer routine. Which doesn't suck at all by the way, and usually consist of chillin' hard on the Western Slope with some great peeps, while I get a little work in Aspen and super worked climbing in Rifle. The thing was, we were so close.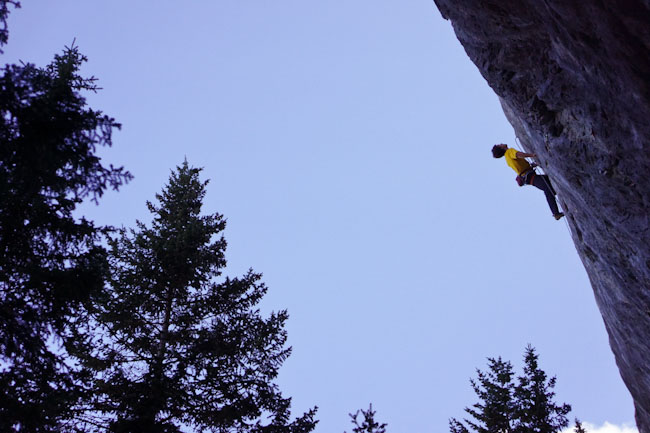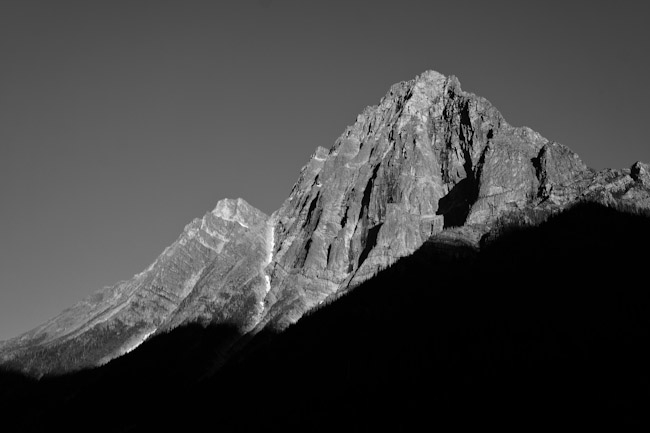 About three years ago Joe visited the Canadian Rockies. Since then I haven't stopped hearing about how great it was, and how I had to go, and how the climbing was fun, and, and, and… Well you get the picture. We had talked about going "up there" for awhile now, but turns out "up there" is generally a 20 something hour drive from like anywhere we usually are, except the Pacific Northwest, where I feel like we'll be finding ourselves way more often.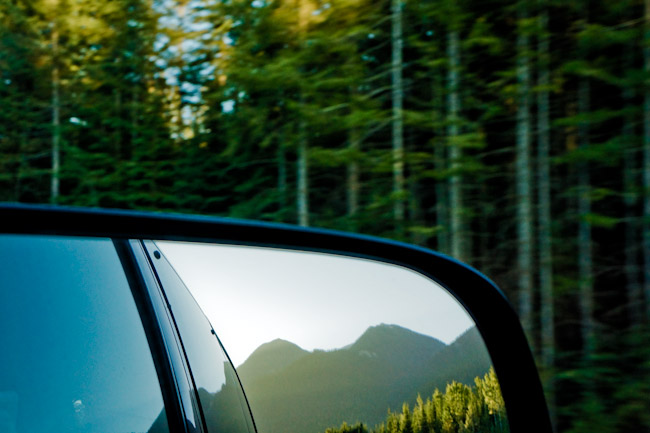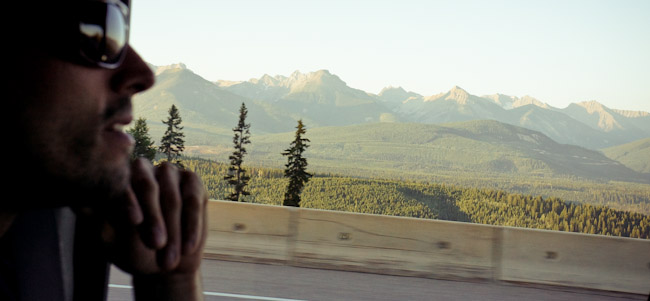 So when we heard the conditions were finally perfect (the window in that part of the country can be slight, and it's definitely good to have a go-to local to let you know about conditions, seepage, and general psyched at the cliff. I personally recommend Evan Hau;) we decided it would be more fun to sit in very hot Winthrop and get our second transmission of the summer put in the van. Yes you read right, I said 2 transmissions in 3 months. Fun.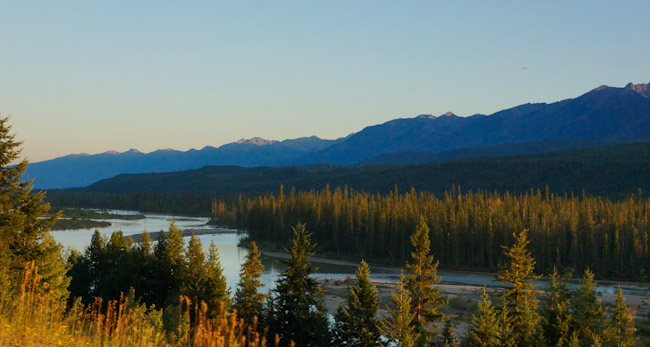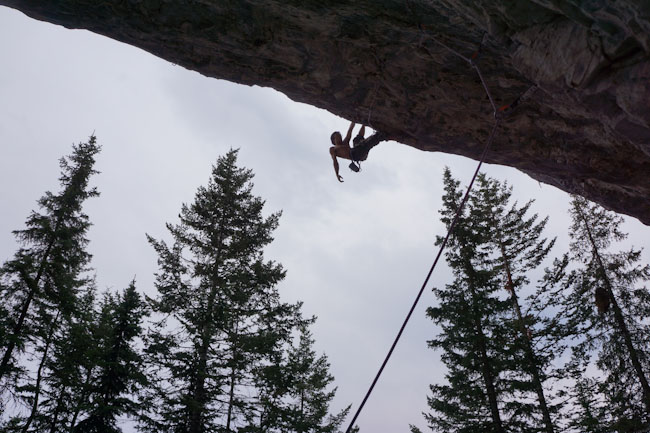 I was sold on the adventure before knowing anything really about the Bow Valley, course I'm a pretty easy sell. But when we first arrived to the edge of the Rockies I got more excite than usual. The vistas were mind-melting and though we spent our first night being awoken every hour and half by the same train I was positive was going to hit us each time it passed, "Did we accidently park on the train tracks!!", the view from our window the following morning made it all worth it.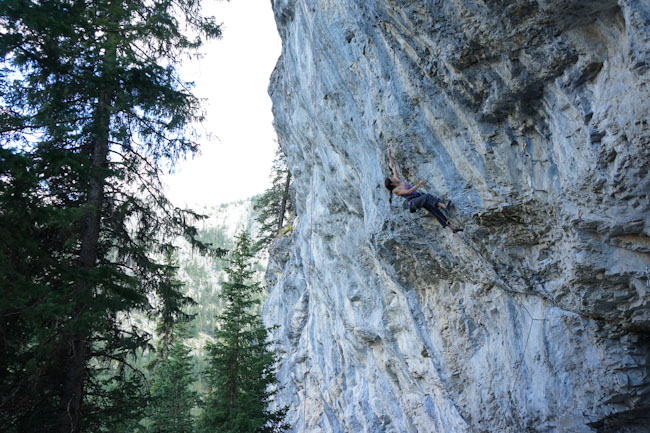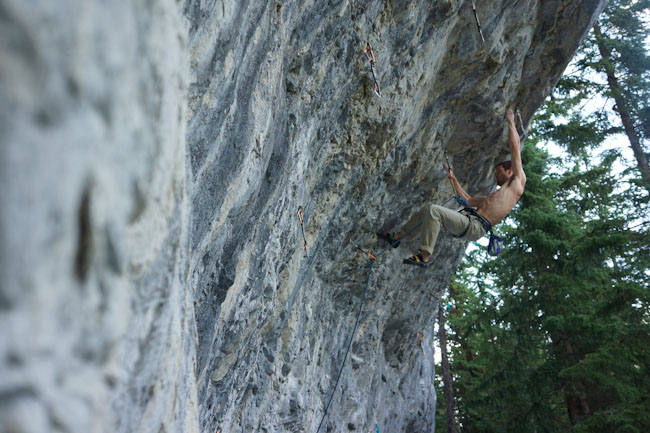 I've lived in a few mountain towns and not many can make me ooh and aww day after day, this section of North America is one of them. Jutting limestone peaks rise in every direction. You feel cradled in these mountains, not suffocated like in some valleys. Glacial lakes dot the bottom of magnificent peaks, all perfected with a quaint little mountain town in the valleys below. I just keep chanting to myself that the promise of snow in this area is sure, long and hard, in an attempt not to fall in love with a place I'll actually only like three months out of the year.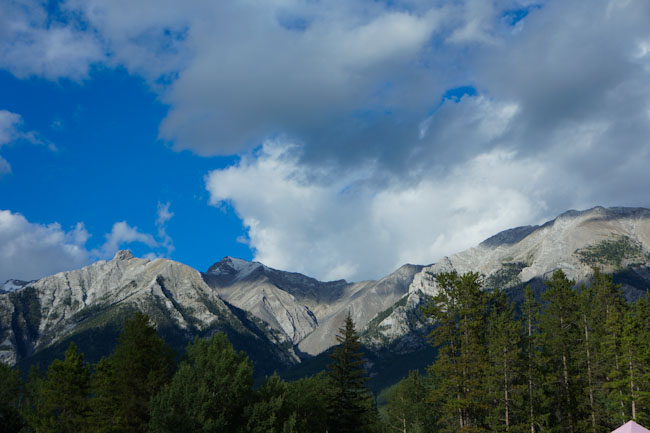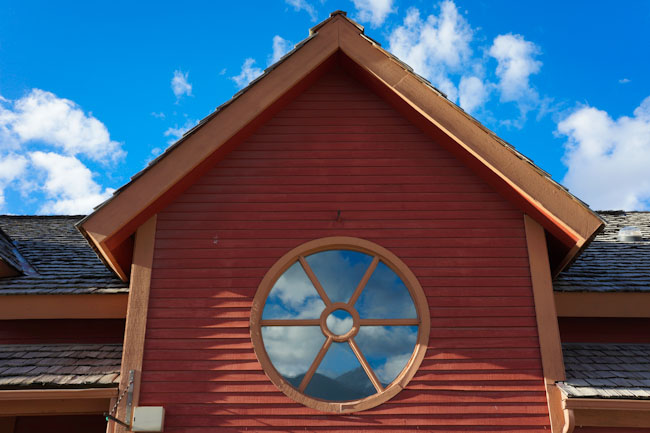 We lucked out and were able to crash with some locals in a sweet house our first couple of weeks, complete with a gourmet chef Benoit, famous Weldon cookies and perfect running trails with a river front view right out our front doorsteps. You'd think Canada isn't all that different considering it's just around the way, but it was nice to have locals around to steer us clear of places like "The Hotel" where you'll learn that American has some problems, including but not limited to blacks, Hispanics and a over all sad naivety; yeah you get the picture, read scary drunk redneck. They also explained why the hell there are pet bunny rabbits that live all over town, hanging in the park and outside gas stations. Turns out the furry guys "have turned into a real problem." I guess ****ing like rabbits is a real thing in Canmore.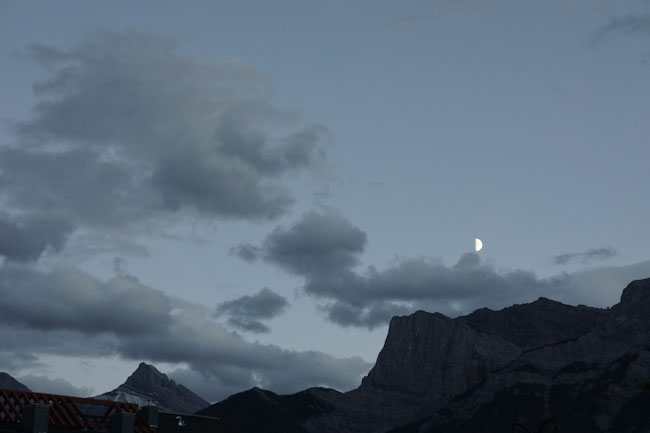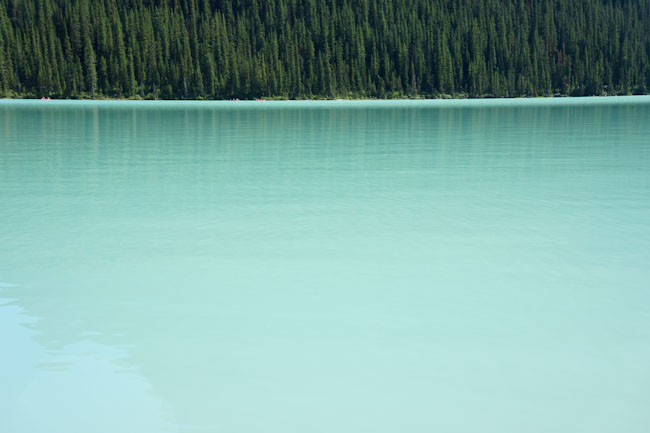 And then of course there is the climbing. There is limestone all over the place. Where you want to go is all based on how much you want to hike. Joe knew exactly where he wanted to be and I didn't mind conforming since as is the situation at most cliffs, I have a lifetime of projects at Acephale.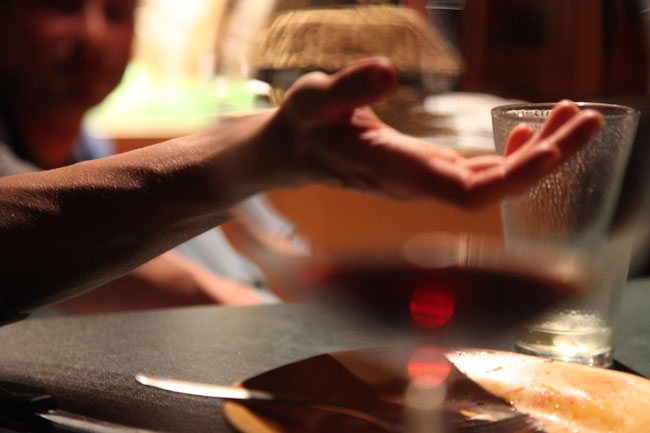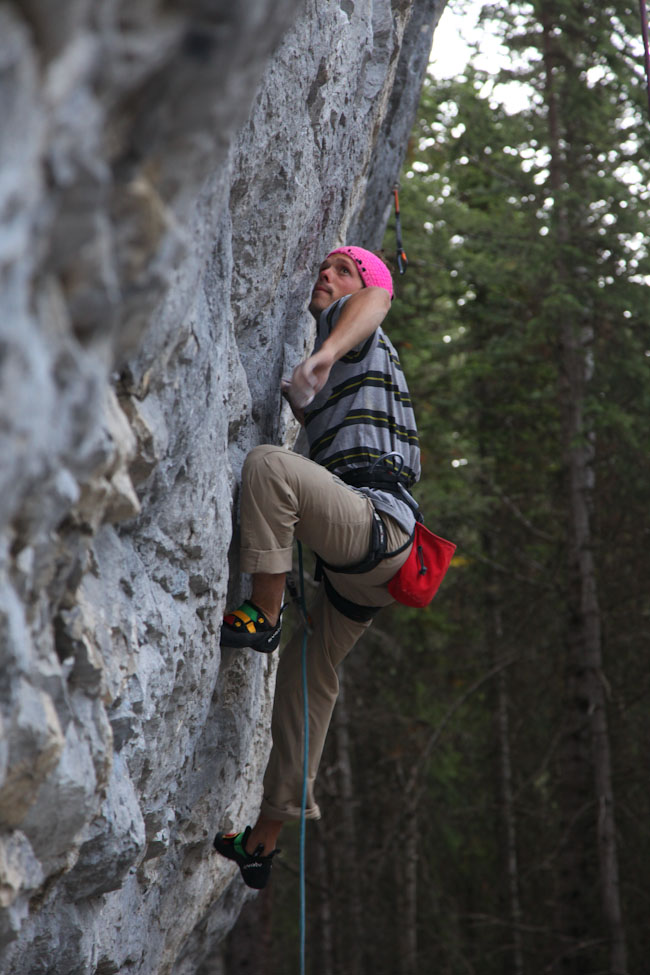 Plus this was the style that we wanted; bouldery, fingery and powerful. These are qualities in my climbing I have to train for, but never get to unless it's simulated outside. This place was perfect, and with a solid 45 minute hike (the easiest of the major cliffs near Canmore), I knew it was going to be a great place to get back in the groove and tighten up the softness brought on by too many summer siestas and sangrias.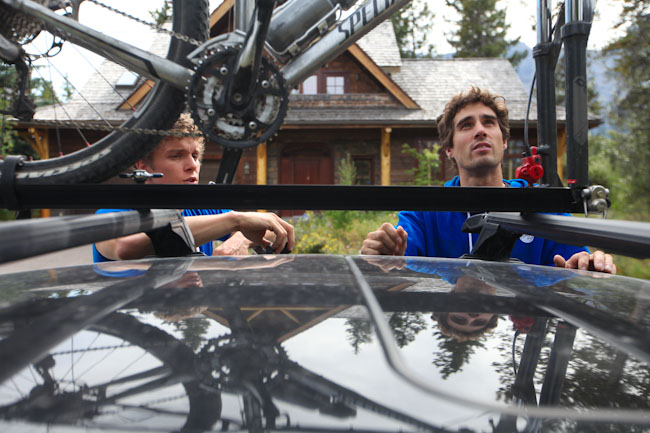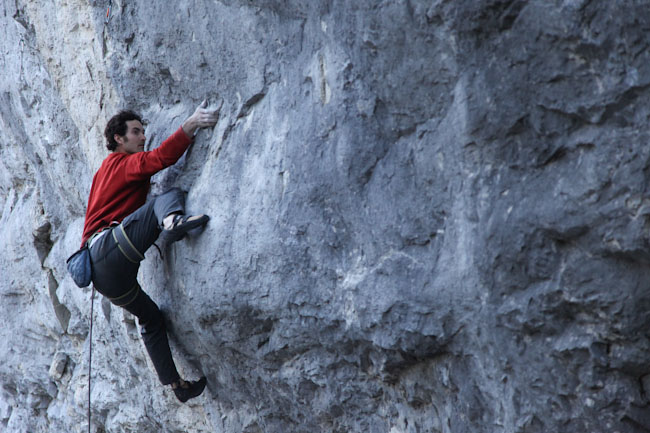 At the beginning everyone we would meet would got into the local's spiel about all the other great cliffs we HAD to go to, and we would honestly agree stating our plans for rest day hikes and third days on to go see all the magnificent cliffs in the area. At last those theatrics have ceased, as we've come into full project mode and really intend on going no where else but this single cliff for these single routes until our time or the routes are done.